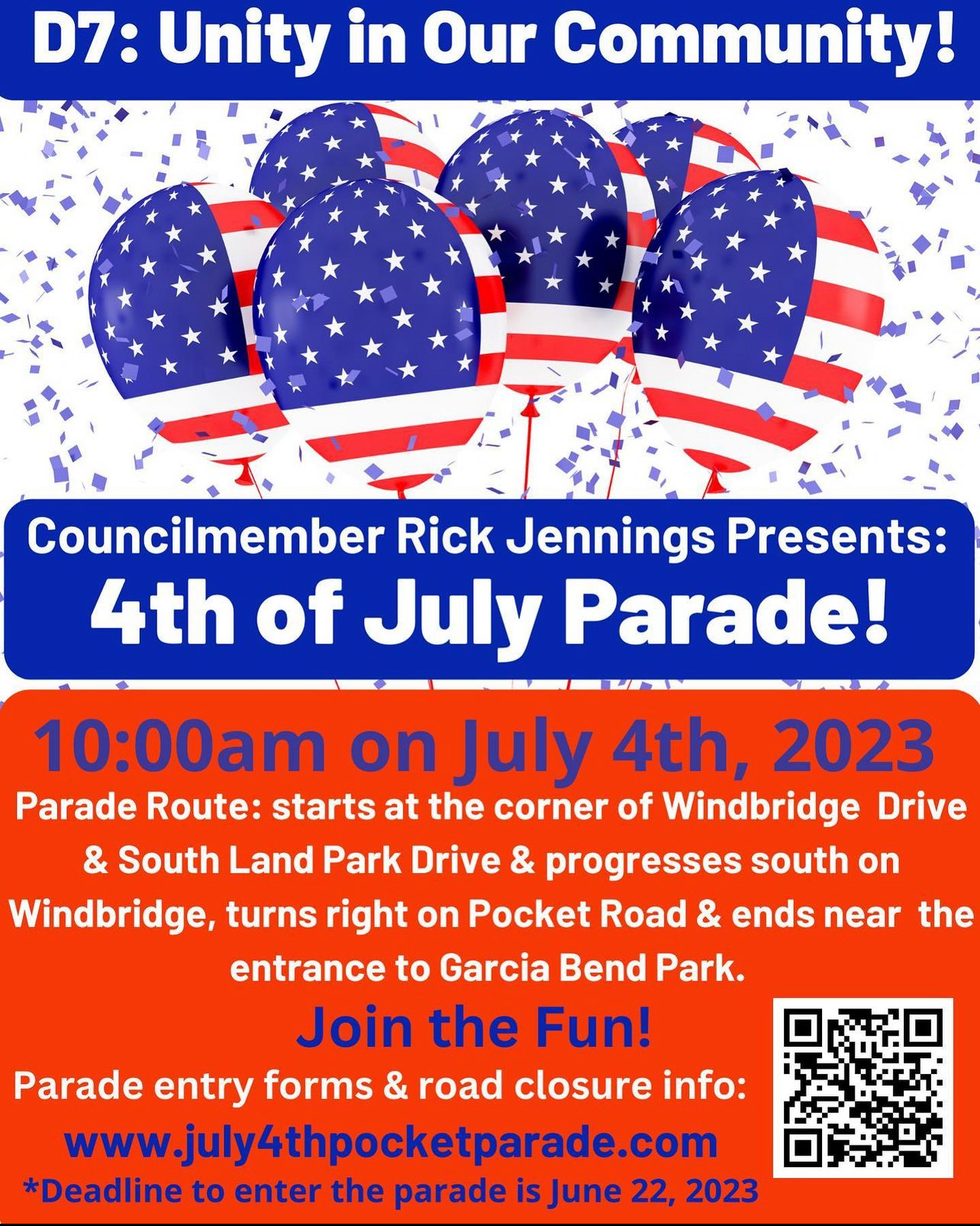 It's that time of year! This year's Pocket/Greenhaven July 4th Parade will be on Tuesday July 4th. The parade begins promptly at 10:00am and follows the usual route from the corner of Windbridge and South Land Park Drive, south on Windbridge and right on Pocket Road, ending at the entrance of Garcia Bend Park.
Registration for the 2023 4th of July Parade is now OPEN! Entry is free and all of the details can be found here: http://july4thpocketparade.com/. The deadline to enter is June 22, 2023. Due to the size of the parade, there will be no walk up/day of entries accepted.
With an event of this size, it is necessary to close roads along the parade route, and staging area to ensure that everyone is able to enjoy the parade safely.
For more information regarding road closures, please visit: http://july4thpocketparade.com/road-closures. We can't wait to get out there and have some fun!
To see a map of the staging area, as well as the parade route please click here.