The PGCA held its annual Board elections on July 20th at the quarterly meeting. Thank you to all who came out to vote and a big thank you to all of the candidates who ran this year!

The winners of the four open seats, each serving a two year term 2023-2025 are:

Katie Butler – Katie is a returning Board Member and is most passionate about supporting our local businesses and schools. She served as PGCA President last year 2022-2023, launched the new Member Benefit Program and continues to drive the PGCA Scholarship Program, which awarded the first 2 winners this year! To accomplish ambitious goals and truly represent the community, she will continue to focus on growing membership, currently at 367.


Junior Goris – Junior is a returning Board Member since 2019, originally appointed to the Board by then President Will Cannady. He was PGCA Vice President 2022-2023. He has assisted with past events such as the Pocket Awards and Pocket Crop Swap, and recently with our members' discount program, playing a part in seeking and maintaining professional, strategic relationships with elected officials, neighbors, and local businesses.

Tristan Brown – Tristan is a former Founding Board Member and is returning after a year off. He held the position of PGCA Treasurer 2021-2022. He returns to the board to help with the wonderful expansion thanks to the current board and is excited to roll his sleeves up and once again help maintain our wonderful community.


Dan Waters – Dan is a first time Board Member. He has never lived a day of his life anywhere else, and has played a vital role in his family's service and active involvement in the area that has been both well-known and well documented. He pledges to continue to exert the same diligence and care that he has always summoned throughout his life of public service and to enhance the quality of life in our community.
Three Board Members still serving their current volunteer term 2022-2024 are:

(Photo unavailable)
Steve Lightstone 2022-2024
Steve has served as PGCA Treasurer 2022-2023 and has been diligent in maintaining accurate records. He leads the Safety Committee and is always seeking additional members to keep the Pocket-Greenhaven community the safest place to live in all of Sacramento. Talk to Steve today!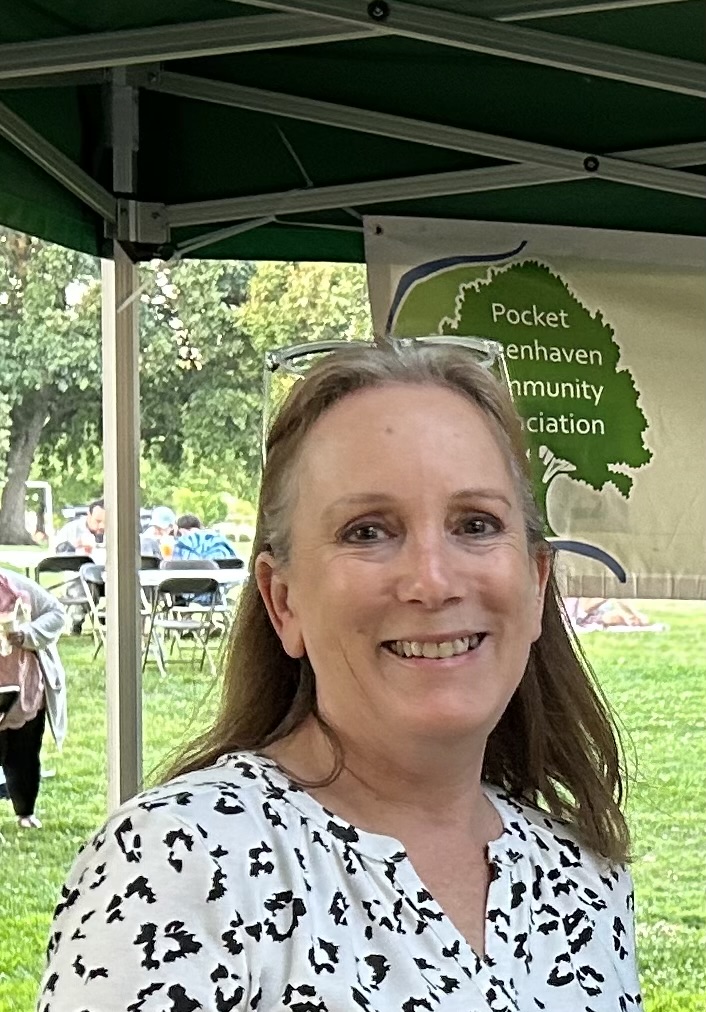 Lisa Linares 2022-2024
Over the past year, Lisa has increased PGCA's visibility by attending events such as "Trucks and Such". She has also kept PGCA's website up-to-date with events and relevant news regarding the neighborhood. Her focus during the next year will be to encourage members to participate in, and drive, committees that they are passionate about. She looks forward to talking with you soon!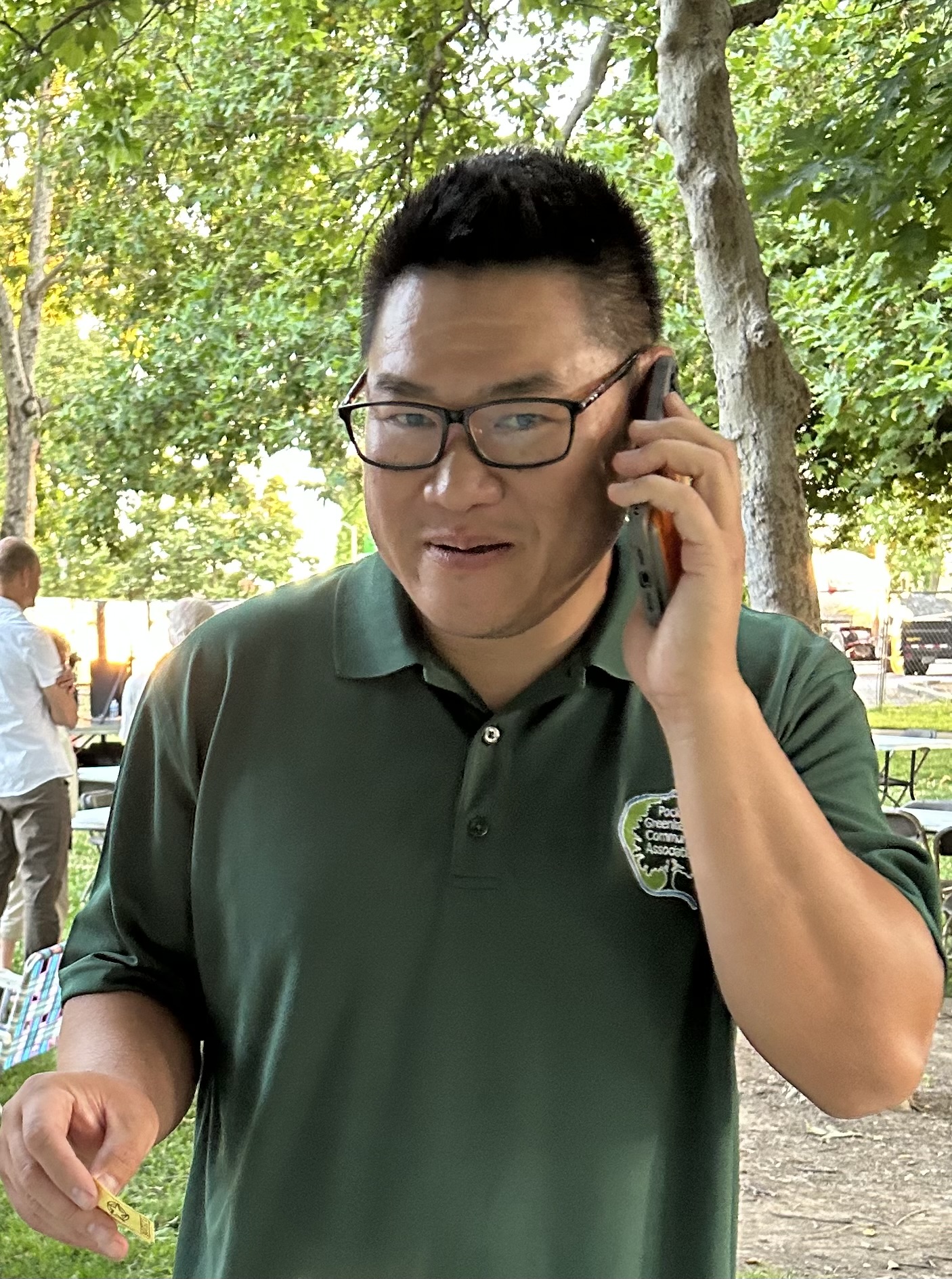 Jonathan Quok 2022-2024
Jon has brought enthusiasm and dedication to the Board. He has been editor-in-chief of PGCA's newsletters that get emailed to almost 400 members each quarter, as well as any other emails that go out. And if you want to order a PGCA shirt (as seen in photo) or hat, talk to Jon! He can set you up in style!
A BIG thank you goes out to our outgoing Board members:
Cady Waschman – During her term 2021-2023 , Cady formally held the position of Secretary, but was the Board's informal Technology Officer and graphic designer, as well. She was instrumental in setting up PGCA's member management platform and training the Board in its use. Thank you, Cady!

Jim Houpt – Jim is one of the original Founding PGCA Board Members serving since 2015, before stepping down in late 2022 due to his many other volunteer commitments. Thank you for all the foundational work you did for PGCA, Jim!
Board positions reset after each election and will be determined at the first Board meeting scheduled for August 14, 2023.
Our next Board election will be held in the summer of 2024 with three seats open.

We hope you will consider running for the Board at that time!